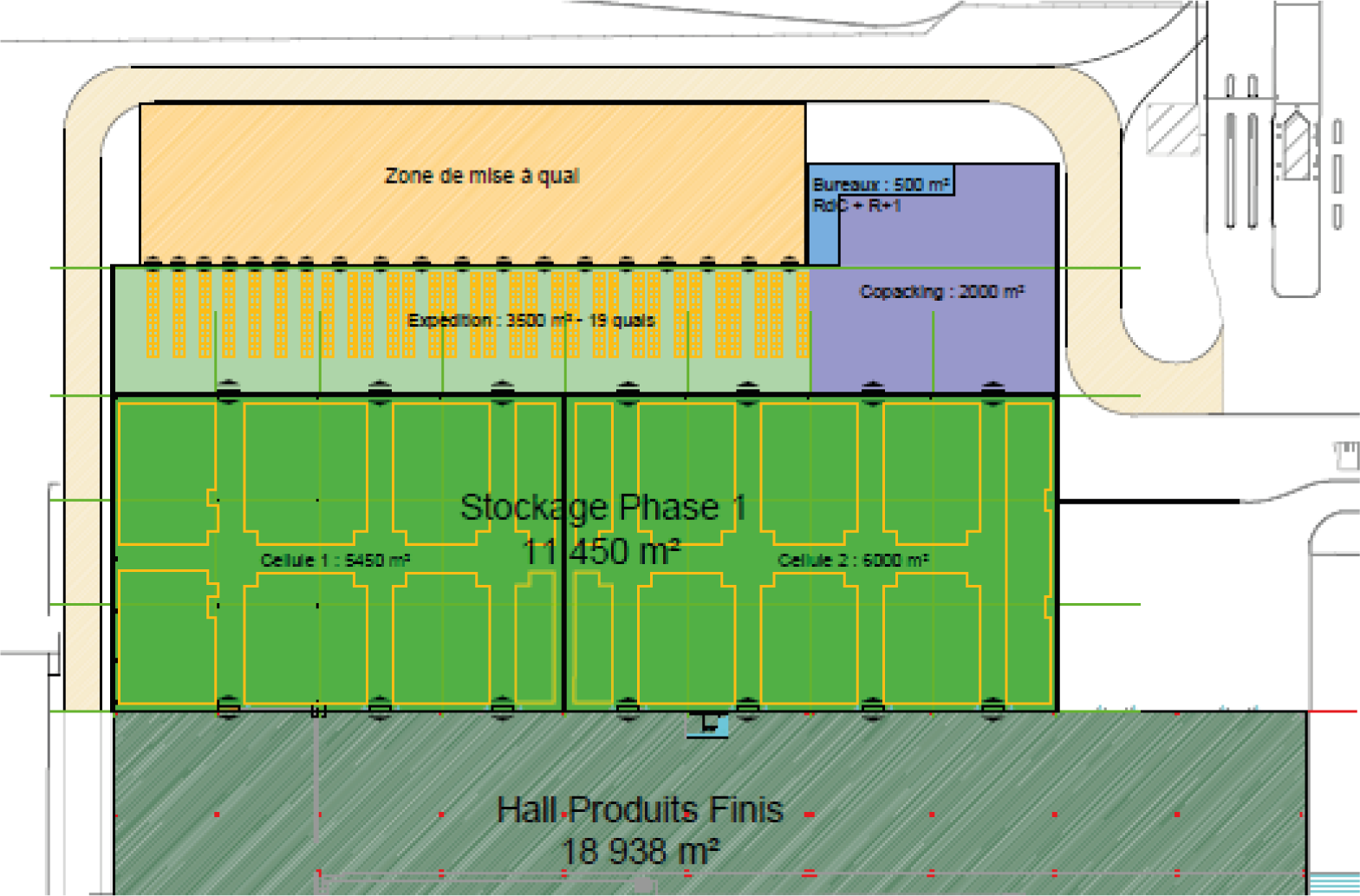 ZI de la Pilaterie – Rue du Houblon
BP 55
59730 MONS-EN-BAROEUL
2020 – Consultation entreprises en cours
> 10M€ duty-free including various roads & networks
Work mastery TCE + OPC (conception & monitoring of works)
Storage: 1 cell of 11 450 m²
Expedition: 3 500 m² (19 docks)
Co-packing: 2 000 m²
Offices: 500 m²
Construction of a storage building. Agrifood production site.
Storage area / Expedition & co-packing surface + Logistics offices. 
Roads works (realization in phases in order to insure the continuity of the operations of the Brewery during the works).
Building replying to specific HQE targets  (production with solar panels, reduction of the exploitation cost in particular).
Building in accordance with the decree dated 2017/04/11 (ICPE – Covered warehouses subject to heading 1510)