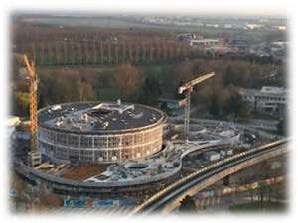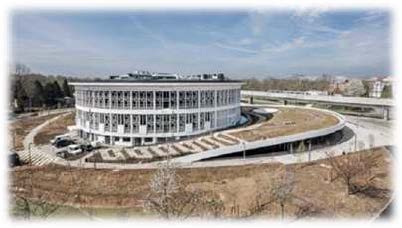 REGION NORD – PAS-DE-CALAIS
Siège de Région
151 av du Président Hoover
59555 LILLE CEDEX
Architects:
Auer+Weber+Assoziierte / Atelier Olivier Parent /
Atelier Villes et Paysages
Project management:
MANING / CTH / Symoé / Acapella / Tecmo / CL
Design / Vision Lab
Amount of the works:
€19,000,000 duty free
Type: S + W + N
Surface: 11,000 m²
High Environmental Quality procedure
Rehabilitation and construction of the library of the University of LILLE 1, Scientific City of Villeneuve d'Ascq, to set up a Learning Center on the theme of Innovation:
Major renovation and extension of 3,000m2 of the building of the former University Library and its surroundings.
3 hubs: a 1,500m2 event space for promoting innovation (including 220 m² of innovation promotion space, 2 conference rooms with 290 and 120 seats, reception area).
A 300-m² "Xperium" showcase
A library center (with a set of classes to accommodate work groups).
Glazed facades, asbestos in existing frame joints replaced
Extension on deep foundations by piles with a hollow auger.
Interior layout on deep foundations by micropiles.
MISSION(S) COMPLETE WORK MASTERY + OPC
Various roads & networks
Structure
Electricity
SSI